Description
One of the highest quality products on the market! Easily attaches to any car or truck side window with white plastic molded clip. Great for any vehicle with a retractable antenna.
Product Specifications:
Does not blow off
11″ tall x 13″ wide
Sold by the dozen**
Made from polyester with double sewn hemmed edges
Sturdy 20″ tall white plastic staff with wide molded clip
Molded clip includes double sided adhesive foam which helps clip stay on, even with window rolled down.
**Note: Quantity of 1 equals 12 flags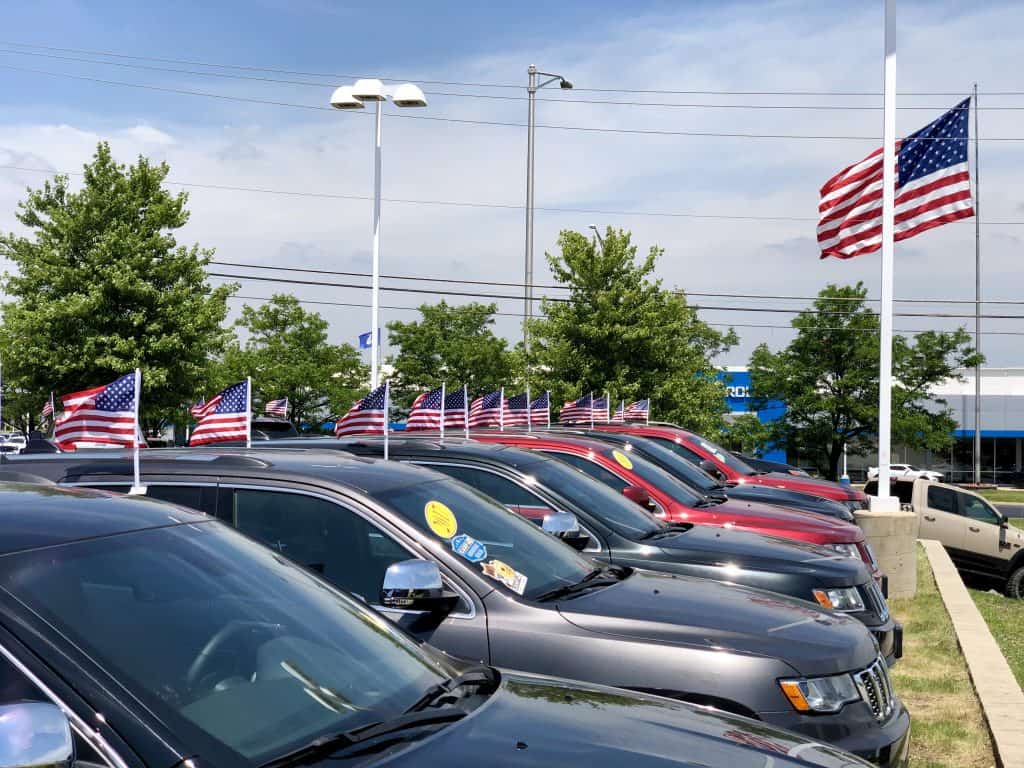 Call us at (877) 424-4433  for special orders or questions
We only ship to the Continental United States. We DO NOT ship to Canada, Hawaii or Alaska.