Description
Face Masks FDA Certified (Case of 1000) ships within 72 hrs!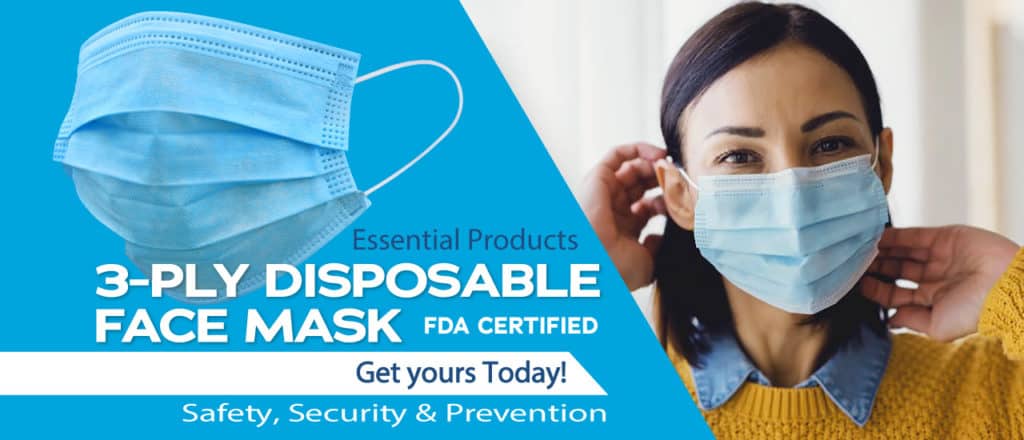 Essential Products
Safety, Security & Prevention
Great for Sending to offices, residence, care facilities and loved ones.
Each order is drop shipped to your location.
Disposable Nose and Mouth
Earloop Face Mask
Non-Woven material with air permeability
Level 1
BFE> 95% at 3 micron
Flat type, 3 ply pleated design, adjustable noseband
Unique surface water resistant with soft lining
Covers users mouth, nose and jaw.
Suitable for a general medical environment )non-invasive medical procedures) to block the mouth and nasal cavity from exhalant or spraying pollutions.
Sold in case of 1000 pcs.