It's Not Too Late to Customize Your Halloween-Themed Car Bow Order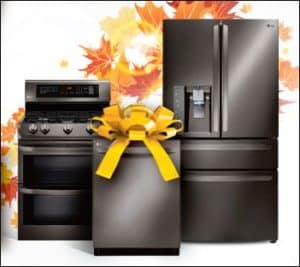 Are you running a haunted house for the Halloween season? Are you hosting a Halloween party? Maybe you just love Halloween and want to make your home look as festive and decorative as possible. If you're looking for a way to incorporate some more orange or black into your Halloween themed display, you need to check out our Giant Car Bows!
Our Jumbo Car Bows are hard to miss! Each bow is 30″ wide by 30″ long with two 4 1/2″ wide tails. The bows feature a scratch-resistant soft magnetic base that will stay in place, even in the windy, chilly, and rainy fall climate. The Jumbo Car Bows are made out of an all-weather vinyl that is extremely hard-wearing.
While our car bows are perfect for attaching to the front of your vehicle, you can place them on whatever surface you choose! There are no limitations to our car bows because they are designed for both indoor or outdoor usage. Another bonus is that our innovative scratch-proof bows will not leave a single trace on the surface you place them on. Our bows are worry-free because they will not chip or scratch the paint on your vehicle.
If you want more color variation, we can customize your Giant Car Bows to fit your Halloween themed event needs! You can order your bows in a combination of black and orange, all orange, all black, or even black and red. The choice is yours! We will ship your bows in whatever color combo best suits your event.
Some holiday-themed decorations can really break the bank, but not our Giant Car Bows. Our bows are fairly priced at only $36 per bow (minimum of two car bows per order, please). What a bargain!
Your customers, guests, friends, and family will love the finishing touch our car bows will add to your decorations this Halloween. Order your themed car bows online now and make your event, home decor, or business look a little spookier!
Are you looking for a way to add something extra to your car dealership or retail store? Call us at (877) 424-4433 for special orders or orders over 20 sets of two (40 bows).
Product Information
Dimensions: 30″ wide with two 30″ long x 4 1/2″ wide tails
Designed to be used either indoors or outdoors
Non-scratch soft magnetic base
$36 per bow
Minimum order of 2 bows*